What can I say, I'm a joiner - if there is a bandwagon to hop on - COUNT...ME...IN! Riding the bandwagon recently has meant two things: I am the proud owner of whoopie pie pan AND its time for a January diet. I will admit that I haven't made whoopie pies in it, but it was awfully handy to make uniform sized egg patties for breakfast sandwiches.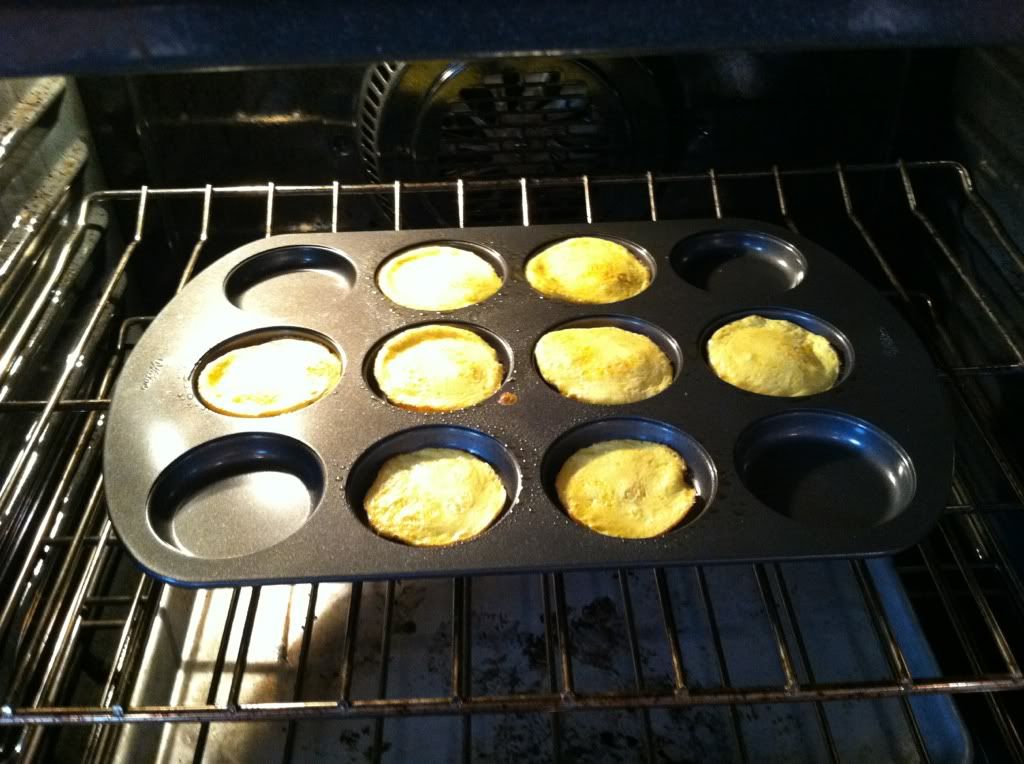 If I don't plan ahead, my morning will end with a pastry or 4 in my mouth, so I make these sandwiches in bulk, wrap them in saran, put them in a freezer bag and then microwave them all week when I am ready for breakfast.
If you're a fan of the Sausage McMuffin - this is for you! I have made it over
to only be 187 calories!
What you'll need for 6 Muffins:
Light English Muffins

Fat Free Sharp Cheddar Slices

Turkey Sausage Patties

12 Tablespoons of Egg Beaters (2T per whoopie pie pan cavity)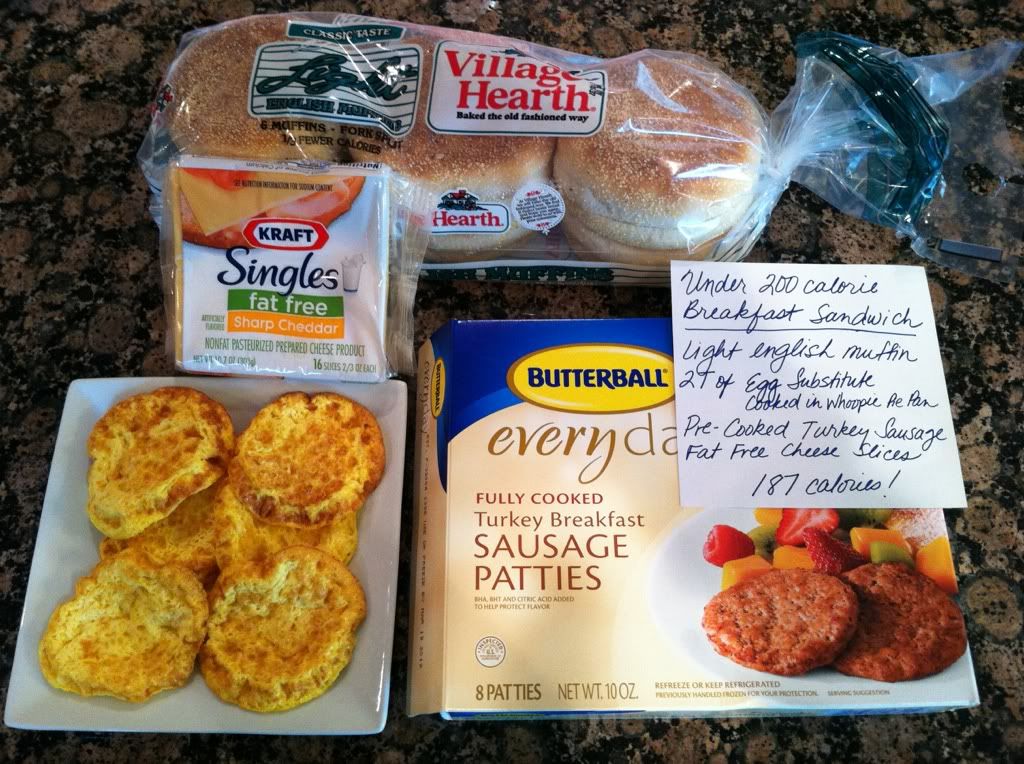 Place 2T of Egg Beaters in each of 6 whoopie pie pan cavities. If you don't have a whoopie pie pan, use a jumbo muffin tin or 6 ramekins and bake at 350 for 15 minutes.
After your eggs are complete, its time to assemble the sandwiches. Open each English Muffin and place a slice of cheese on the bottom half of the muffin, place the sausage patty on top of the cheese and then the egg on top of the sausage. Put the top half of the muffin on top and wrap in saran and freeze.
To reheat, remove saran and wrap in a paper towel. Microwave for 45 seconds on 50%, then flip the sandwich over and microwave 45 more seconds on 50%.
Hope you enjoy your easy breakfast!
-Meg